Today is he last day on the 5 day nutrisystem program. I really enjoyed it. So my last days meals were.
For breakfast I had the peanut butter bar. It tasted good. It wasn't very filling. It tasted like peanut butter. I would give this a 7.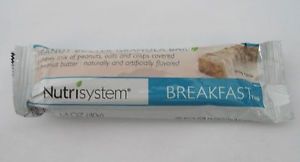 For lunch I had the red beans and rice. This was very delicious. It was so filling and it tasted amazing. It had some sausage in it to which was a surprising kick. I would give this a 9.
For dinner I had the Italian herb flatbread pizza. This was very delicious. I personally didn't care for the sauce but everything together tasted good. This was about the size of a slice of pizza. I would give this an 8.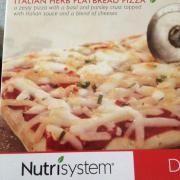 For dessert I had the peppermint patty. This didn't taste like the candy you get at the store. This is very chewy. It had some crunchy chocolate pieces in it. I did like this but it was small and it was very chewy I would give this a 6.