Hello everyone, to day is the 2nd day on this program. Yesterday I was very hungry after my snack, I didn't eat anything else though. Hopefully today will be a better less hungry day.
For breakfast I had the double chocolate muffin. This tasted good. It wasn't your typical chocolatey taste. It was good though. I had that with string cheese. I ate that around 9 I did feel hungry at 11:30. I would give this an 8 it tastes good.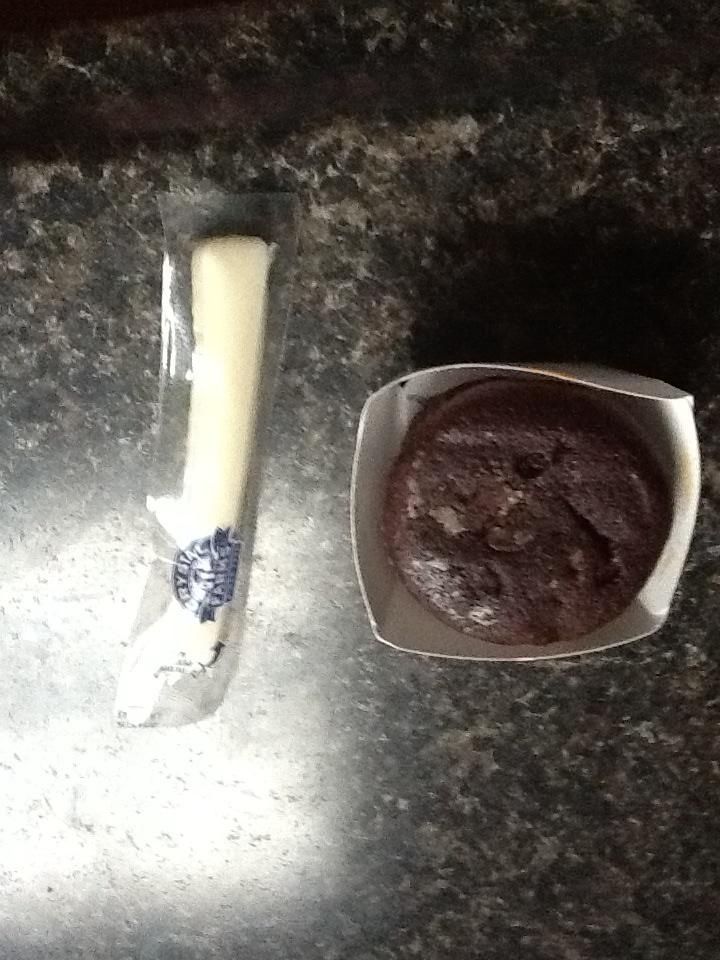 For lunch: I had the loaded baked potato. This was not that great. It had a different texture than regular instant mashed potatoes. I had a yogurt with it and I wasn't hungry later on. There was a decent amount of the instant mashed potatoes. But it tasted bad. I would give it a 3.
For dinner I had rotini and meatballs. This wasn't bad I'm not a fan of the meatballs but the pasta was good. There is a lot of sauce. I would give this a 7
For dessert I had the chocolate chip cookies. These were delicious. These taste better in my opinion than chips ahoy cookies. I would give this food a 10.