Im very excited to announce to everyone I will be trying the nutrisystem 5 day program. I will be doing individual reviews each day showing you pictures of the foods each day, give my review of each food, tell you how hungry I feel after the meal, and tell you how much weight I have lost, how my energy is, and how easy each item is to prepare.
This program gives you 5 days of breakfasts, lunches, dinners, and desserts. This kit was sold at Walmart for $44.98. There is 2 different kits you can choose from. There is one in the red box which is the regular program, and a blue box which is meant for diabetics. This is about $9 a day for your main meals. You do need to supplement this diet with foods from the supermarket. You will need to purchase vegetables, smartcarbs, and powerfuels. Smartcarbs are healthy carbs, the pamphlet lists all the smart carbs you can have. I like to have fruits and grains on hand. The powerfuels are protein. You can choose nuts, lunch meat, yogurt, string cheese, etc. this plan works on the glycemic index. This have the right balance of fats, carbs, calories, fiber, and sugar. As well as supplementing with food, you need to have 30 minutes of physical activity a day. As well as drink 8 glasses of water. A great thing that this program has to offer is free counseling. When you purchase the kit, you get a coupon code for free counseling. This comes in handy if you have emotional issues and deal with them through food.
Heres what came in the box. there are breakfasts, lunches, dinners, and desserts.
This is the pamphlet you get in the box. It has a list of smartcarbs, and powerfuels. It also tells you about the free counseling on the back, as well as a menu plan for the foods.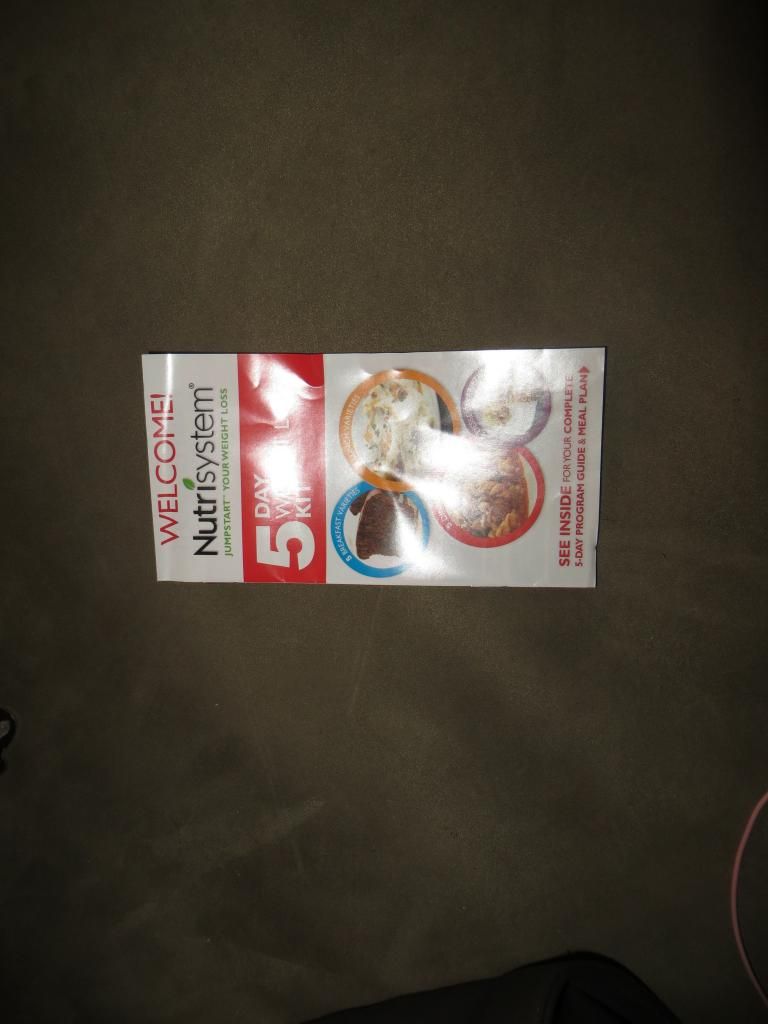 This is the sample plan they give you. You don't have to follow this, its just a guideline to show what you need to eat.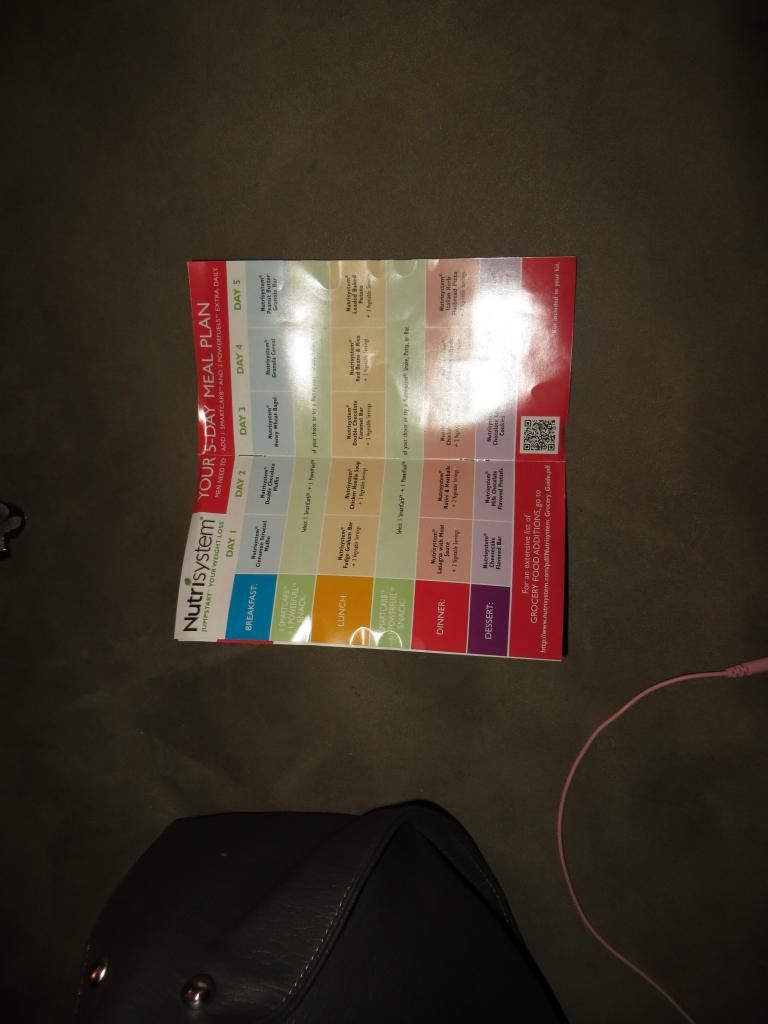 In this kit, for breakfast you get: Cinnamon struesel muffin, double chocolate muffin, honey wheat bagel, granola cereal, and peanut butter granola bar. For lunches you get: fudge graham bar, chicken noodle soup, double chocolate caramel bar, red beans and rice, and loaded baked potato. For dinner you get: lasagna with meat sauce, rotini and meatballs, chicken pot pie, chicken Alfredo, and Italian herb flatbread pizza. For desserts you get: cheesecake flavored bar, milk chocolate flavored pretzels, chocolate chip cookies, popcorn, and peppermint cookie patty. An easy way to indicate which food is meant to be eaten when is by color. Breakfasts are blue, lunches are orange, dinners are red, and desserts are purple. As you can see above.






My starting weight is 147lbs. My waist is measuring 27 1/2. My hips measure 42 1/2. And my thighs measure at 26 in. Through these 5 days I'm hoping to lose at least 3 pounds. If you weigh more than me you can expect to lose more.