Today is the first day on the nutrisystem 5 day program. I will have pictures on everything I eat and I will give my review on how each entrée tastes. First off we will have breakfast.
Breakfast
you need to have the nutrisystem entrée and a powerfuel. I chose the Cinnamon Struesel muffin. And my powerfuels a hardboiled egg. there is suppose to be a midmorning powerfuel snack, I prefer to skip this and add it to my afternoon smartcarb snack. Below is my breakfast choices: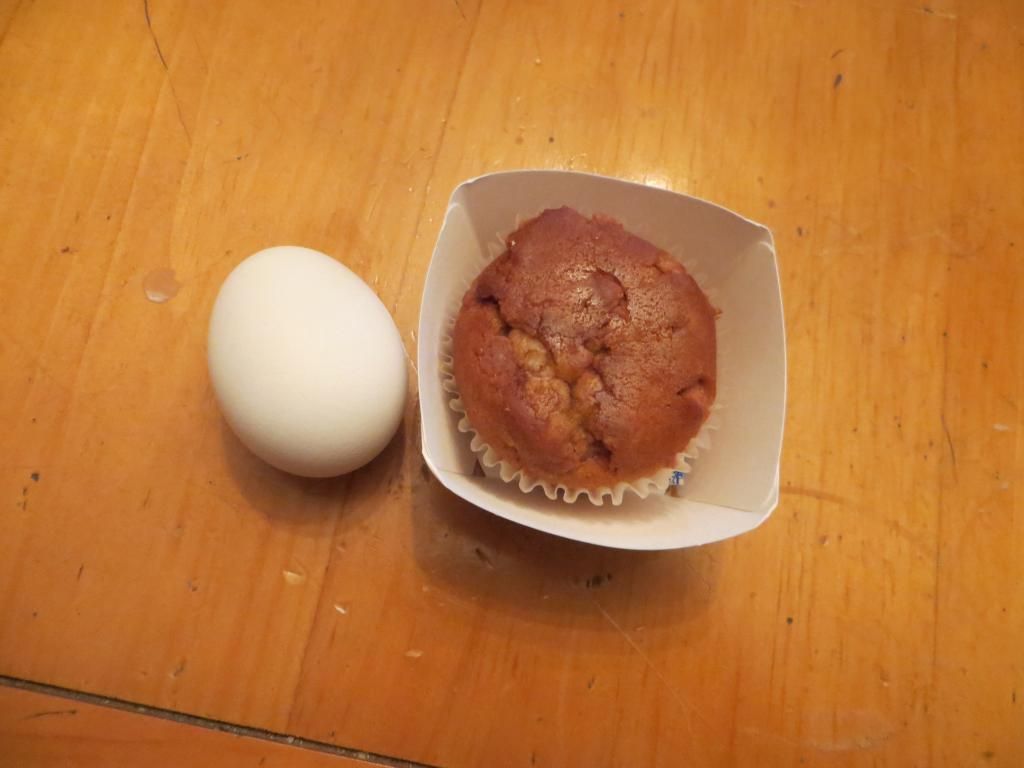 My thoughts on the cinnamon streusel muffin were: It was a dense spongy like muffin. It is small, not close to the size of dunkin donuts muffins. It tasted pretty good. It wasn't a bad breakfast by any means.I ate this at 9, I did however feel hungry at about 11:30. I would give my breakfast an 8
For
Lunch
, I decided to be easy and take the Double chocolate caramel bar. I ate green beans and a yogurt. With lunch you are suppose to have 2 servings of vegetables and a powerfuel.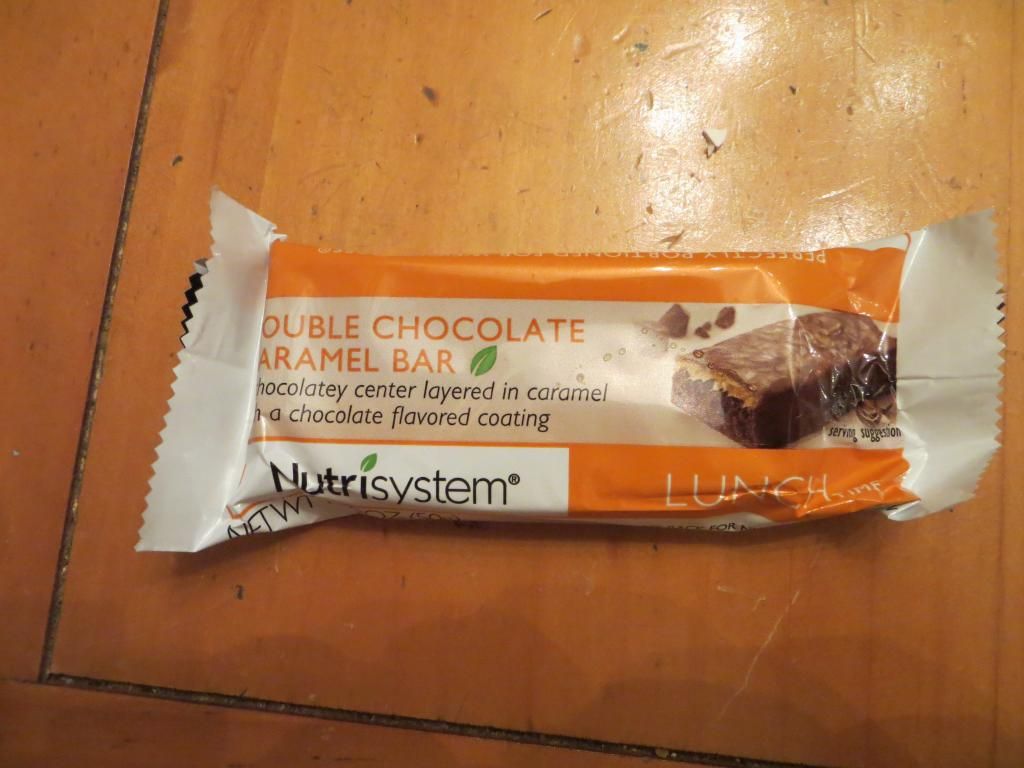 My thoughts on the double chocolate caramel bar were: extremely delicious, this tasted like a candy bar. It was crunchy and it had a hint of caramel. This was definitely something that I enjoyed because I do have a sweet tooth. I ate this at 12 and I started to get hungry at 3. I would give this a 9 because it was perfect for a sweet craving
For
dinner,
I decided to try the Chicken Alfredo. I had a smart carb which was a roll (not in picture). And I was suppose to have 2 more servings of vegetables. I decided to not eat any vegetables and just eat dinner and a smart carb.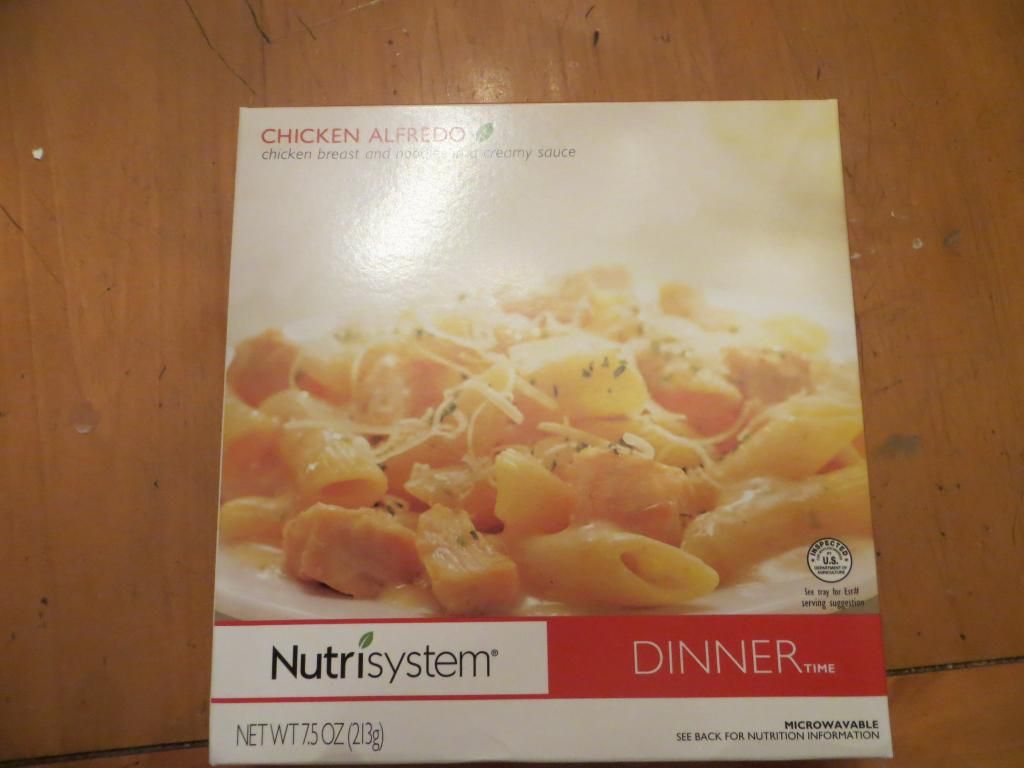 My thoughts on the alfredo were: It was really good. I had read a lot of reviews saying how disgusting this entrée tasted. And I have no clue why people didn't like it. I was hesitant to try the chicken, so I didn't but the pasta portion was excellent. I would definitely eat this one in the future. I would give this one an 8. I ate this around 6
For
dessert
, I tried the popcorn. This is the last time that you eat fro the day. If you are a night eater try eating vegetables at night. These are considered unlimited. You can eat as much nonstarchy vegetables as you want.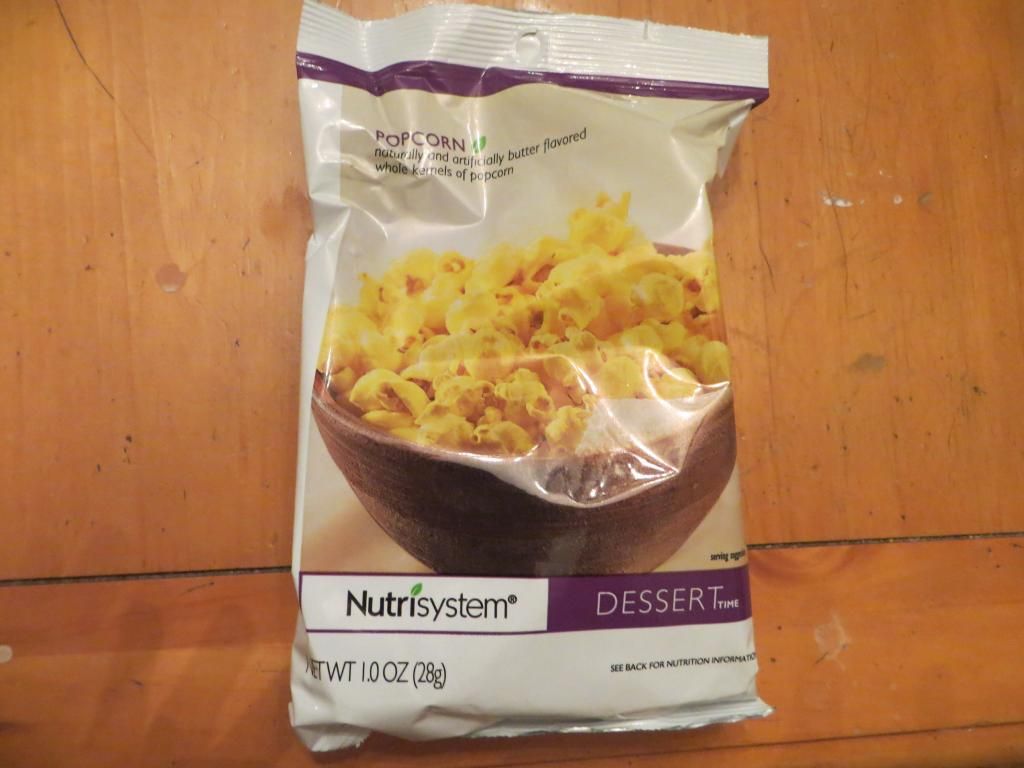 My thoughts on the popscorn were: It tasted really good. I prefer this to microwaved popcorn, but nowhere near as good as the movie theater. There was a decent amount in the package. I ate this around 7 and I felt hungry later on. I would give this a 7
Overall today was a good day with the meals. I felt hungry but not extremely hungry. I felt like I was getting hungry more often than normal. During the morning my energy was starting to come down. I did start feeling a headache. It went away after lunch. But I did feel tired like I needed a catnap.